2022 Ontario Election Tracker
The writ has dropped and Ontario's 42nd Parliament has officially dissolved, marking the start of the 2022 provincial election. The legislature at Queen's Park will not be sitting until a new government is formed following Ontario's upcoming general election on June 2, 2022.
With the election campaign in full swing, OMSSA is monitoring the platforms and promises of Ontario's three major political parties as they related to human services. This 2022 Ontario Election Tracker webpage will be updated regularly with news and promises made by all major parties and other key links and resources.
Updated as of May 13, 2022

---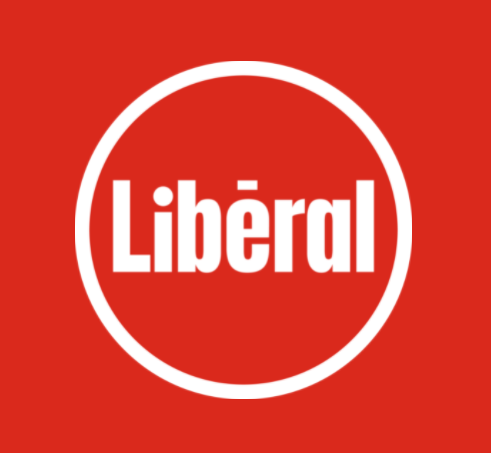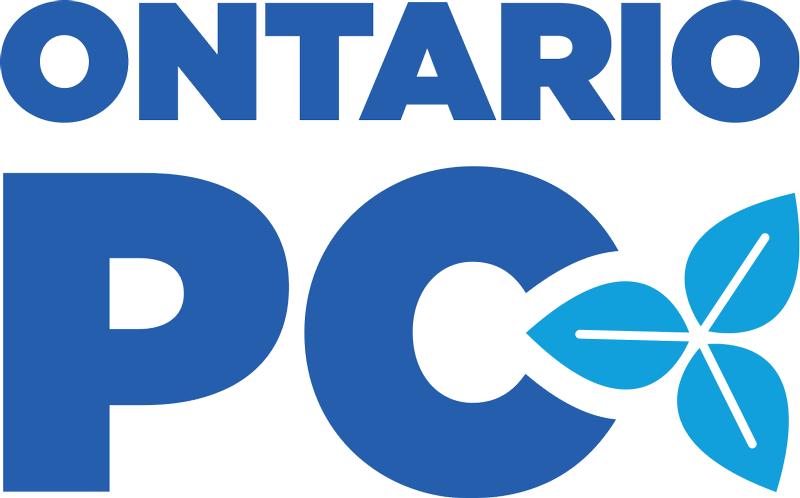 Issue: Emergency Social Services
---
Use a $2 billion per-year Climate Adaptation Fund to help municipalities with retrofitting costs.
Permanently protecting wetlands, forests and prime farmland.
Require public capital cost decisions to take future climate damage into account
Require all large public and private organizations to disclose and reduce their carbon footprint and climate-related financial risks.
Municipal governments with the authority and resources to achieve net-zero community emissions by 2045.
Require all municipalities to adopt plans for reducing corporate and community emissions as far as possible to net-zero by 2045, and give them the authority and tools to implement them, plus long-term predictable funding.
Assist municipalities to transition their budgets and operations to a new model of internal growth without sprawl.
Restore and regenerate wetlands and woodlands, re-plant native trees and regrow forests.
Adopting a net zero 2045 strategy.
Make infrastructure climate ready with a $2B adaptation fund for municipalities.
Allow municipalities to borrow money to make municipally owned buildings more efficient and pay the loans back out of the savings.
Plan how to manage the health risks to people, including heat, wildfire smoke, flooding, drought, and insect-borne diseases.
Create a Climate Adaptation Fund funded by a dedicated adaptation levy to help get the overdue work underway to prepare municipalities, infrastructure, buildings, agriculture and forestry to withstand the increased effects of climate change.
Integrate climate resilience into land use planning and when designing, sizing and siting infrastructure.
Expand natural infrastructure on private and public lands to increase resilience to climate risks.
Work with local governments and Indigenous communities to prepare for extreme weather.
Cut pollution in half by 2030.
Protect 30% of our land and expand the Greenbelt.
Plant 800 million trees.
Become a net-zero government by 2030.
Update building codes to energy-efficient and climate resilient standards.
Make retrofits to schools, hospitals and other public sector buildings.
Cut carbon and methane pollution by more than 50% by 2030.
Repeal the harmful changes to conservation and environmental legislation.
Work with local governments and Indigenous communities to prepare for extreme weather.
Provide grants and interest-free loans to retrofit homes and buildings.
Plan to reach net-zero emissions by 2050
Implement a climate stress test on all provincial infrastructure, applied to all existing and planned provincial infrastructure, to make sure our communities are prepared. We'll make repairs and upgrades where needed.
Working with groups like the Insurance Bureau of Canada, our plan will invest in flood defences, support people moving off floodplains, make sure Ontarians have access to affordable flood insurance, and mandate flood risk disclosure in real estate listings.

Invest in forest fire prevention and plant a billion trees by 2030. Our forest management programs will include expanding Indigenous-managed lands, supporting Ontario's hardworking fire rangers with training and equipment, and sharing Ontario's wildland fire management expertise with other jurisdictions.
Platform not released on climate change or supporting municipalities with emergency social services.
PC climate change heavily focused on public transit investments and supporting electric vehicles.
Issue: Social Assistance and Employment
---
Double Ontario Disability Support Program (ODSP) rates.
Expand mental health care options for people on the Ontario Disability Support Program (ODSP).
Phase in a Basic Income, with the first step being to double ODSP and OW rates and reduce aggressive clawbacks.
Include meaningful consultation with people who have lived experience with poverty and existing social assistance programs in the design of all programs and services aimed at client-centred approaches for reducing poverty.
Replace the minimum wage with a regional living wage starting at $16.
Provide all Ontario workers with portable drug, dental, and mental health services.
Build to a four day work week.
Ban underpaid gig and contract work.
Match up to $1,000 in annual retirement savings for low-income earners, including portable savings plans for gig-workers.
More than double OSAP funding, making it more generous and easier to access.
Bring back the basic income pilot.
Make sure social assistance works for more people.
Increase Ontario Disability Support Program (ODSP) and Ontario Works (OW) rates by 10%, followed by another 10% for ODSP recipients in 2023. We'll also make sure people receiving social assistance can keep more of their earnings by increasing the amount of income earned without impacting assistance from $2,400 to $6,000 per year and calculating earnings on an annual basis. And we'll replace the current complex rate structure with an inflation-protected flat rate that treats everyone equally regardless of where or how they live, and redefine spouse to give new couples receiving social assistance more support.
Help newcomers and refugees come to and settle in Ontario.
Get affordable, high-speed internet to everyone by 2025.
Increase OW and OSDP rates and supports that lift every recipient out of poverty.
Begin with an immediate increase to OW and ODSP rates by 20%and legislate that raises must, at minimum, be indexed to inflation.
Overhaul Ontario's social assistance system through meaningful consultation and co-design with social assistance clients.
Put a stop to plans to privatize the delivery of social assistance employment service programs.
Scrap pay for performanceand return to a model where caseworkers provide wraparound services to those in need of their assistance.
Update the ODSP Act to ensure people living with disabilities are not subjected to a different set of standards than those without disabilities. For example, we'll change the definition of spouse in ODSP Act to align the timeline by which a person on ODSP is considered common-law with a person not receiving disability support.
Re-start the basic income pilot.
Raise the minimum wage to $20 in 2026.
Create Ontario Benefits to cover all workers including those in part-time, casual, app- based, or contract jobs. We'll work to provide to all workers a basket of benefits - including dental care and vision coverage - that meet a standard of quality coverage. Our model will see benefits that follow the person, not the job.
Enact the NDP's Four Day Work Week Act, first introduced in 2021. The Bill would implement a four-day work week pilot project in Ontario, to be established for one year for a section of the province's workers.
Continue with Social Assistance Renewal.
Continue with plans for Stability Supports.
Continue with Employment System Transformation.
Nearly $4 billion to support high-speed internet access to every community in Ontario by the end of 2025.
Increasing the general minimum wage to $15.50 per hour on October 1, 2022, while guaranteeing digital platform workers the general minimum wage and new, first-in-Canada protections.
Investing $1 billion annually in employment and training programs to help people retrain and upgrade their skills as the province continues to support better jobs and opportunities for Ontario workers.
Investing an additional $114.4 million over three years in its Skilled Trades Strategy to break the stigma associated with the skilled trades and simplify the system.
Providing $268.5 million over three years in additional funding through Employment Ontario to strengthen the government's skills training and employment programs, including pandemic recovery initiatives.
Relaunching the Second Career program as Better Jobs Ontario to support a larger, more diverse range of Ontario workers with $5 million in new funding in 2022–23, in addition to the nearly $200 million invested over the last three years. Better Jobs Ontario helps laid-off unemployed workers access the training they need to become qualified for in-demand, well-paying jobs and connects local employers with the high-skilled workers they need.
Attracting newcomers with a plan that includes an additional $15.1 million over three years in the Ontario Immigrant Nominee Program (OINP), which nominates applicants for permanent residence who have the skills and experience that match Ontario's labour market needs.
Increase ODSP rates 5% and set to inflation.
Issue: Housing and Homelessness
---
Building 100,000 new affordable units.
Immediately build more affordable housing supply, including rental units. We also need to protect the supply that we have and ensure tenants are not unfairly evicted.
Addressing chronic and temporary homelessness requires a Housing First approach. This starts with addressing housing needs before connecting people to the other supports they need, including mental and physical healthcare, education, and employment services.
Strengthen rental regulations to protect renters from rent hikes, and building maintenance.
Build 22,000 Indigenous-owned and operated permanent homes under an Urban and Rural Indigenous Housing Strategy led by Indigenous communities.
The province must improve regulations to reduce predatory practices, protect our existing affordable rental stock, prioritize home sales directly to the end-user, and raise revenue by taxing both domestic and foreign speculation.
Convert surplus publicly owned parking lots into community-use spaces, or affordable housing.
Invest $1B/year to build 182,000 affordable community rental homes, including 60,000 supportive homes over the next decade.
Take a Housing First approach and build 60,000 permanent supportive housing spaces with wrap-around services, and dedicate 10% of those homes to people with complex care needs.
Mandate inclusionary zoning and require a minimum of 20% affordable units in all housing projects above a certain size.
Create a seed fund for co-operative housing through direct funding and mortgage support.
Renew 260,000 community housing rental homes over the next decade, in partnership with the federal government, under the National Housing Strategy.
Provide nonprofit housing providers with the support and access to capital needed to purchase rental buildings to maintain affordability in perpetuity and explore preemptive right-to-buy for nonprofits.
Partner with nonprofits, co-ops, and community land trusts to use public land for permanently affordable rental housing and attainable home ownership options through low-cost long-term leases.
Prioritise and speed up the development approval processes for projects led by or in partnership with non-profit housing providers, and provide low-interest loans via a new revolving fund.
Reinstate rent controls on all units to regulate rental increases year-to-year and implement vacancy control to limit rent increases between tenancies.
Extend financial support to 311,000 Ontario households via the portable housing benefit.
Increase funding for the Landlord and Tenant Board (LTB) to hire additional adjudicators, add transparency to the appointment process, and eliminate forced online hearings. This will help address delays so that both landlords and tenants have timely access to justice.
Work with municipalities to implement a province-wide vacant homes tax to make it harder to use vacant homes as a lucrative place to park cash.
Restore the goal of ending homelessness in Ontario within ten years.
Resume the homelessness census.
Engage communities who have lived experience with homelessness in program development, as well as communities that face disproportionate levels of homelessness, including newcomers and racialized people.
Deploy temporary and permanent supportive modular housing projects on provincially owned land as quickly as possible.
Increase annual funding for women's shelters as well as safe and accessible transitional and supportive housing options for women and their families. Increase funding for culturally appropriate transitional housing.
Provincially fund 50% of shelter and community housing costs while allowing municipalities to maintain management control.
Bring back rent control and provide renters with a path to ownership.
Build 1.5 million new homes, creating 150,000 jobs per year.
Make the province a true partner in building affordable homes.
Empower local governments to build more homes.
Make it fairer, safer and more affordable to rent.
Improve housing for people who need extra support.
End chronic homelessness.
Build 138,000 deeply affordable homes – including 78,000 new social and community homes, 38,000 homes in supportive housing and 22,000 new homes for Indigenous peoples.
Tax homes that are currently sitting empty, especially for non-Canadian owners.
Ban new non-resident ownership.
Introduce a 'use it or lose it' tax on developers sitting on land ready for development.
Combat money laundering in the housing market.
Ensure condo flippers pay appropriate taxes.
Establish the Ontario Home Building Corporation to finance and build much-needed affordable homes.
Unlock provincial land to build homes on.
Empower municipalities to accelerate housing projects.
Make building homes a priority in growth planning legislation.
Work with municipalities to expand zoning options.
Help and reward municipalities that meet or exceed higher housing targets.
Promote housing options near transit stations and along rapid transit routes.
Convert underutilized industrial and commercial sites into new homes.
Allow renters and owners to increase minimum housing permissions.
Expand and build new co-op housing.
Establish zoning and building code standards for low-rise residential developments.
Create a digital platform for development applications.
Implement parking maximums for new buildings within walking distance of rapid transit stations.
Scrap Ministerial Zoning Orders.
Properly consult with diverse local and Indigenous voices.
Ensure housing projects aren't in violation of environmental protections and other legislation.
Prevent urban sprawl and restore urban intensification requirements.
Improve the safety of multi-tenant housing and strengthen enforcement in landlord-tenant dispute resolutions.
Make it easier for existing rental-housing providers to add new rental suites.
Invest in social, supportive and community housing services.
Fund new emergency shelter beds and improve existing shelters.
Relaunch the homelessness census.
Promote a 'Housing First' approach to delivering support for people experiencing homelessness.
Create 22,000 new homes for off-reserve Indigenous peoples.
Develop a distinct housing strategy for and led by off-reserve Indigenous peoples.
Build at least 2,500 more supportive homes for people with developmental disabilities.
Build 100,000 units of social housing over the next decade.
Update 260,000 social housing units to extend their lifespan.
Work to end chronic homelessness within 10 years.
Implement a Housing First Strategy that guarantees all Ontarians, regardless of income or ability, have access to safe, secure, and affordable housing to build a stable life.
Build 60,000 new homes with supports for people living with mental health and addictions challenges.
Set aside a portion of the 100,000 units of affordable housing we are building for women and their families escaping violence.
Create a portable housing benefit, as recommended by the Ontario Non-Profit Housing Association (ONPHA) and Co-Operative Housing Federation Of Canada, to assist tenants who can't afford their rent in addition to basic necessities for themselves and their families.
Fix the Landlord and Tenant Board (LTB)nand restore the right to in-person hearings.
30,000 new supportive housing units be built over 10 years for people living with mental health and addiction challenges.
End exclusionary zoning, increasing the supply of housing options that are affordable, in complete communities where people want to live, while holding the line on costly sprawl.
Introduce an annual speculation and vacancy tax on residential property.
Bring back real rent control for all apartments, eliminating the financial incentive for landlords to squeeze out tenants to raise the rent.
Social Services Relief Fund extended.
Continue with Community Housing Renewal.
Continue with Supportive Housing Review.
Continue with Housing Prevention Program.
Implement recommendations from the Housing Affordability Task Force.
Issue: Early Years and Child Care
---
Minimum wage of $25 for Early Childhood Educators.
Provide free tuition for all early childhood education (ECE) programs at Ontario's colleges while ensuring the economic dignity of workers with enhanced pay and benefits for workers, to align with full-day kindergarten classrooms. We will also improve recruitment, retention and professional learning opportunities. The majority of childcare workers, almost all women, earn less than $20/hr – our new wage grid would range from $23-40/hr for ECEs.
Create 30,000 new jobs for early childhood educators and other childcare centre staff and 15,000 construction jobs to help create new childcare spaces over three years in schools, workplaces and community spaces where they are needed most.
Leverage our commitment to kill Highway 413 and re-invest the $8 billion in savings into our publicly-funded schools to build new childcare centres in schools.
Ensure the particular childcare needs of children with special needs, Indigenous families, racialized communities and rural communities are met with flexible and inclusive care options, including a focus on licensed home care expansion and an equitable funding approach for First Nations communities.
Prioritize expansion of not-for-profit childcare and innovative approaches for those working shifts and non-traditional hours, while ensuring all families in licensed spaces have affordable fees and quality, safe care.
80% savings with $10 a day child care.
Make child care discounts retroactive, giving parents $2,750 per child.
Deliver $10 a day before and after school care by September.
Create 30,000 new jobs for early childhood educators (ECEs) and other child care staff.
Enhance pay and benefits for ECEs.
Provide free tuition for all ECE programs at Ontario's colleges.
Enhance parental leave for parents who want to stay home longer.
Provide flexible and inclusive childcare options.
Fund Indigenous child care.
Work with the federal government to achieve $10-a-day faster.
Increase the standard wage for child care workers to $25 per hour for Registered Early Childhood Educators (RECEs), and $20 per hour for all other program staff.
Work with the child care sector to bring in a Workforce Strategy to make jobs in child care good careers. This will involve developing and implementing a wage grid and decent work standards, including benefits and a pension, daily on-site paid planning, paid professional development, and a strategy to help child care workers upgrade their qualifications.
Ensure that all children, whether they have a disability, are racialized, or are a member of a northern, rural, or Indigenous community, are provided with high-quality inclusive child care options that fit their circumstances.
Provide stable base funding for licensed home child care providers and offer them the option of contributing to a pension and a benefits plan. We will also provide stable base funding for licensed home child care agencies so they can offer more support and training.
Province-wide strategy to guarantee expansion of public and non-profit child care – and ensure that any government-funded expansion will exclusively be public or non-profit.
Reduce fees for before and after school child care.

Build on Ontario's successful Full Day Kindergarten model by capping class sizes at 26 and maintaining the Teacher-ECE team.
National $10 per day child care deal signed with federal government including details on RECE wages and creation of new spaces.
Expand access to mental health and addiction care under OHIP.
Increasing mental health spending from 7% to 10% of our provincial health budget.
Investing in youth mental health care hubs & services.
Invest in programs to improve wellness, ease stress, and reduce negative mental health outcomes.
Build 60,000 supportive housing spaces with wrap-around services and dedicate 10% of the units to people with complex care needs.
Reduce waitlists to 30 days or less for children's mental health services.
Create a dedicated Ministry of Mental Health and Addictions.
Enhance mental well-being with connected communities and expanded access to nature trails, parks and protected greenspace.
Invest in more Youth Wellness Hubs and community centres that offer access to local mental health services, spaces for social interaction, and supports for families.
Declare the opioid crisis a public health emergency to free up funds and provide focused, coordinated government leadership to combat the crisis.
Reboot the Ontario Emergency Opioid Task Force to address the urgency and complexity of the drug poisoning crisis.
Partner with the federal government to implement a universal dental care program.
Partner with the federal government to implement a universal pharmacare program. As an interim measure, publicly fund takehome cancer and rare disease medications.
Expand access to family health teams in communities across the province and increase opportunities for physicians to join team-based models of care. Include a diverse array of healthcare providers in the teams to ensure a holistic, connected, comprehensive approach to health.
Immediately repeal Bill 124 and the problematic sections of Bill 106 and allow all healthcare workers to bargain collectively for fair wages. Until then, provide a minimum hourly wage of $35 to registered practical nurses and $25 to personal support workers.
Fast-track credential approvals for 15,000 international healthcare workers, including nurses and personal support workers.
Increase year-over-year hospital base operating funding to a minimum of 5%.
Build 55,000 long-term care beds by 2033 and at least 96,000 by 2041 to meet growing demand.
Increase base funding for long-term care by 10%.
Phase out for-profit long-term care and stop licensing new for-profit homes.
Legislate staffing in long-term care facilities to include a minimum of one nurse practitioner for every 120 residents and a staff composition that includes 20% registered nurses, 25% registered practical nurses, and 55% personal support workers.
Mandate a minimum of four hours of nursing and personal care per resident per day, including a minimum of 48 minutes of care provided by a registered nurse and 60 minutes provided by a registered practical nurse.
Raise PSW base pay to at least $25/hour and increase wages for health care workers.
End for-profit long-term care as quickly as possible with a target of 2028.
Implement an emergency staffing plan for LTC homes.
Reinstate pandemic pay for all health care workers who continue to risk exposure to COVID-19.
Ensure that all LTC homes have sufficient and timely access to PPE, including N95 masks for staff, oxygen, therapeutics, labs and imaging.
Build and redevelop 58,000 new non-profit long-term care spaces.
Ensure seniors in long-term care homes receive at least four hours of direct care every day.
Repeal rules that protect long-term care companies from legal liability.
Ensure access to a doctor or nurse practitioner within 24 hours.
Grow the number of hospital beds by 20%.
Save lives in the opioid crisis.
Hire 100,000 new nurses, doctors and other health care workers.
Cover tuition costs for medical and nursing students working in a rural or remote community.
Create 15 new community health centres.
Ensure all Ontarians have access to prescription drug coverage and private benefit plans cover all the drugs in Ontario's public formulary.
Investing an additional $3 billion in mental health and addictions.
Prevent, intervene and treat opioid addiction and overdose with a $300 million investment.
Repeal the wage-capping Bill 124 and give raises to health care workers and those working short-staffed shifts.
Universal, Publicly Funded Mental Health Care.
Create Mental Health Ontario, a new coordinating organization that will take the lead on identifying and publicly reporting on mental health needs, developing a comprehensive wait list for services, bringing in province-wide mental health standards, creating a basket of services, and making sure that mental health and addiction programs are delivered comprehensively across Ontario.
Reduce the waitlist for children's mental health to 30 days.
Eight per cent funding boost for frontline mental health and addiction agencies and provide ongoing sustainable funding, and introduce targeted hospital funding to increase the number of Tier 5 treatment beds for people with complex needs.
Invest $10 million more into mobile crisis services and $7 million more for safe bed programs to support mobile crisis teams.
Declare the opioid crisis a public health emergency, and invest in addiction rehabilitation, detox centres, and harm reduction strategies.
Work with the federal government to strengthen and accelerate the expansion of dental care.
Begin working immediately on Universal Pharmacare for Ontarians.
Hire 10,000 PSWs.
Give PSWs a raise of at least $5 above pre-pandemic levels.
Hire 30,000 nurses.
Expedite recognition of nursing credentials.
Take immediate action to begin hiring 300 doctors in Northern Ontario including 100 specialists and 40 mental health practitioners.
End user fees.
Cancel plans for forced mergers of public health units and restore the province's traditional share of funding.
Starting in 2022, an NDP government will begin building a new, public and non-profit home and community care and long-term care system.
Immediately begin building 50,000 new and modern long-term care beds.
Ensure seniors in long-term care homes receive at least four hours of direct care every day.
The government is investing more than $60 million over two years, starting in 2022–23, to continue expanding the Community Paramedicine for Long-Term Care program to the 22 remaining communities to serve all eligible seniors across Ontario.
$7 million for paramedics to reduce offload delays at hospitals.
Ontario now has over 31,000 new and over 28,000 upgraded beds in the development pipeline — and is on track to build more than 30,000 net new beds across the province by 2028. These beds are supported by planned investments that total a historic $6.4 billion since spring 2019.
The government is working to fulfil its commitment to introduce a permanent PSW and DSW wage enhancement by investing approximately $2.8 billion over the next three years to make the current temporary program permanent.
Investing $3.8 billion over 10 years to implement Roadmap to Wellness, Ontario's comprehensive plan to build a modern, connected and high-quality mental health and addictions system centred around the needs of individuals and their families.
Building and improving hospitals by investing more than $40 billion over the next 10 years in hospital and health care infrastructure supporting more than 50 major hospital projects that would add 3,000 new beds over 10 years.
Shoring up domestic production of critical supplies and ensuring Ontario is prepared for future emergencies by committing, as of April 2022, more than $77 million of the Ontario Together Fund to leverage almost $230 million in investments to support manufacturing of Ontario-made personal protective equipment (PPE).
Issue: Community Safety and Well-Being
---
Decriminalize drug use, expand safe consumption sites, and shift funding from the justice system to healthcare.
Replace the GDP as the key metric of government success with an Index of Wellbeing to better measure societal progress, economic and environmental wellbeing, and people's quality of life. This system will help to inform government spending and programming.
Divert people with addictions, disabilities and mental health conditions away from the justice system and to appropriate supports.

Ban handguns from Ontario.
No policies released so far on supporting Community Safety and Well Being Plans
Mandated Community Safety and Well Being Plans for municipalities.
No mention in budget on supporting municipalities with Community Safety and Well Being Plan implementation.